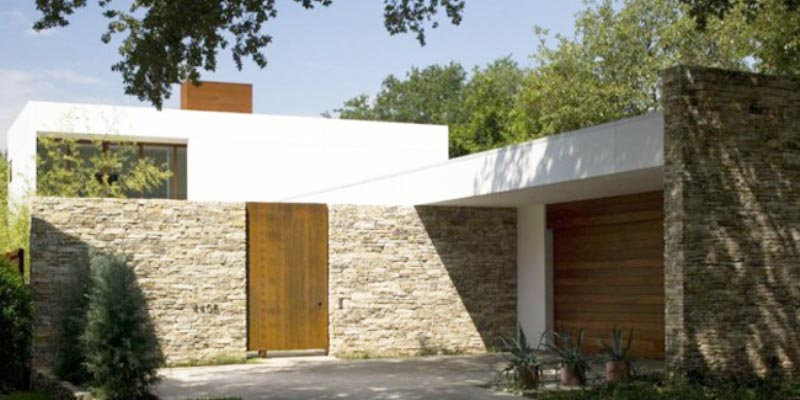 Outdoor & Garden Renovation
Outdoor & garden renovation constructed by POUPALOS BROS Co.
The exterior renovation of your property is a task that will protect it from damage brought by weather and time. Moreover, especially in the case of commercial buildings, the exterior of the building is the first thing your customers face, and certainly plays an important role for the impression gained for your business.
Our company takes over the renovation-reconstruction of your exterior surfaces and the exterior of the house or building your business. Our crews will rub and putty the facade of your building, stairs, skylights and the open space and then the paint them with the color and the style of your choice.
We do the same with the existing railing, laths and construction.
A key piece of the outdoor renovation is the outer insulation of your building, which will protect you from the cold in winter and hot in summer, since it prevents heat loss, contributing in this way to save energy and money and to protect your building from moisture and corrosion.
Here we will take care of the sound insulation and the waterproofing of the building, which is equally important to protect the quality of your life in it.
Exterior renovation includes the installation or change of the shading system. We will install the awning or pergola you choose with the guidance of our technical specialists, always according to your budget.
If there is a garden include in the outdoor renovation architects-designers will design the new architecture and our garden experts will implement the new plan. Our plumbers will take care of the automatic watering and installation of hydraulic structure of your choice always based on quality and functionality.
If during the outdoor renovation you want to refresh your terrace, our workshops will take to change the tiles or mosaic, repair the exterior walls as described above and will place the furniture you want, based on the proposals of our associate decorators in materials and style. We will place the trellis, the swing you want, and the corresponding table, bench and chairs. The plants will placed in large planters will add natural tone and intimacy that is missing from the modern residential / business areas of the city. The installation of an automated watering system will add up to the gardens practicality.
All changes and repairs during the renovation of the outdoor completed by trained and experienced technicians as designed by architects decorators-accurately and according to your financial budget and your preferences. The flawless coordination and continuous supervision during the execution of work guarantees the best result, while the selection of the highest quality materials from reputable suppliers ensures their durability in time.
Our staff is always at your disposal for more details.