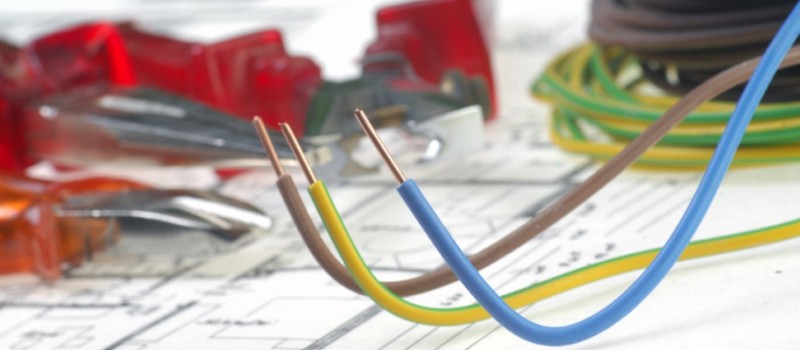 Excellent electrical installations only we can provide.
Fully organized crew of licensed electricians.
We are equipped with the latest tools, machinery and top quality materials, properly trained so as to apply sound methods of electrical installation in a coordinated and efficient manner.
Fast completion and direct services in technical or secretarial issues makes us a valuable partner for a smoothly executed and profitable construction.
Also, your participation in the supervision of the project is confined only to entirely necessary directions, since our electricians are utterly supervised and guided by our engineer.
With years of experience in electrical installations, our technicians will perform in the best possible manner all works required to deliver a complete electrical installation quickly and efficiently, meeting all your functional and aesthetic requirements.
Our cooperation starts with the necessary meeting(s) to assess your needs in order to present a complete proposal for your electrical installation. We combine our know-how and extensive experience to provide innovative ideas and targeted solutions.
The relevant study, which we carry out and deliver, enables you to know precisely from the very beginning of our cooperation:
The final image of the electrical installation since you will receive detailed electrical drawings.
The way in which all tasks will be executed together with a complete timetable.
The materials and equipment that will be used.
The total cost required for the project, broken down by installation stage, with no hidden items or small print.
The quantity of installation elements included in the financial offer with individual prices in order to facilitate any changes that may occur during implementation.
Flexible payment plan without large payments in advance.
Not all electrical installations are the same.In the course of the project, you and your customers will realize that our crews apply innovative techniques using specialized tools/machinery and top quality materials so as to deliver optimal results, both technically and aesthetically.For example:
Use of a special Laser machine for marking the elements of the installation.
Anticipating changes when installing electrical tubing.
Use of Kouvidis Co. electrical tubes that guarantee high quality and endurance.
Uninterrupted and precise cutting of bricks using a special chasing machine for optimal tube placing.
Cleaning of junction and switch boxes using a special jigsaw to avoid cable injury.
Use of photos for uncovering junction boxes in order to facilitate problem solving.
Strictly standardized use of coloured cables to ensure consistency between installation stages.
Extensive testing both after wiring installation and after switches installation.
Permanent keeping of an electronic file with your electrical installation data, photographs, drawings.