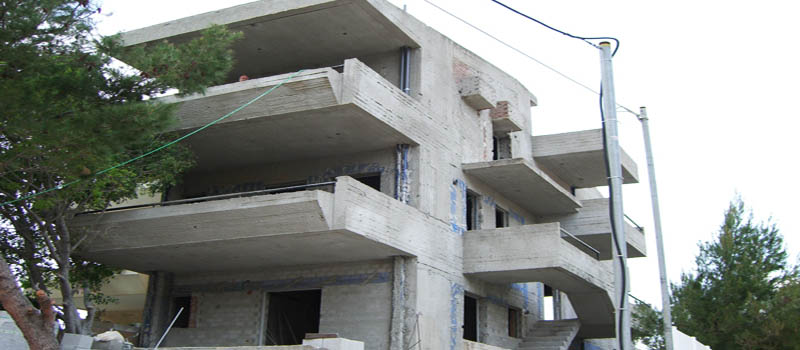 We apply coatings on walls and ceilings in one or more layers. The coatings are mixtures of inorganic binders, aggregates and water with the addition of additives when necessary.
We apply them internally and externally in our structures. They acquire their final shape when harden. For their choice we take into account the type of substrate, the environmental conditions, and aesthetics when it reaches its final form and the type of coating.
In exterior coatings we apply three types of coating (injected, basic and finishing). Externally we can use a one layer coating.

The lightweight coatings have one or three layers and we apply them in internal or external use.

The exterior colors are specially colored and are applied in one or three layers, with the last layer colored. At the inner of a layer of gypsum, plaster and mortar is applied indoors when there is no moisture. It is ideal for smooth surfaces, because they do not contain aggregates. We often use a layer of gypsum and a mixture of gypsum and lime.
We apply thermal insulation coatings when necessary, which have insulating properties, externally and internally, making sure that the water vapor permeability is correctly coefficient.
In renovations we use specific renovation coating, applied to damp walls, which we care to be sufficiently absorbent. Thanks to their porosity and permeability, they reduce the effect of moisture.
We care for the proper preparation and composition of the coatings we use, the right raw materials and their proper application. For the last part we always take into account the environmental conditions and the prevailing temperature, to avoid problems such as cracks, delaminations and decay with time.
When we use coating for decorative purposes, we care to make sure that the final layer has appropriate granulometry. And that the technique of the application is followed correctly.
For the resolving of amplification problems we apply with fiberglass.