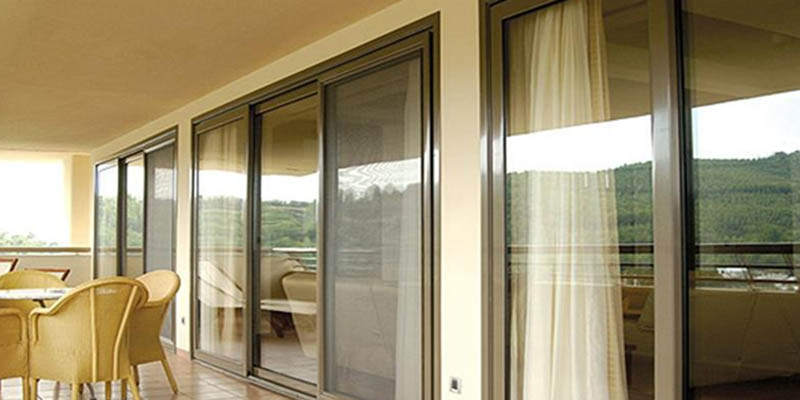 The frames are one of the most important components of a building.
Our company pays great attention on the selection and proper placement, contributing in this way both the quality of construction, and in aesthetics. With the right frames we deliver the room significant lighting during the day, ventilation and insulation against heat, cold and rain. With the right quality frames we also enhance the security of the building.
The frames we place can be made from wood, aluminum, metal or plastic. The choice of material is determined each time by the studies undertaken and which takes into account the peculiarities of construction, external environmental conditions and the needs and preferences as well as their cost.
The exterior frames (doors, windows and entrance door) separating the house from the outside of the building, while the interior (doors) separate rooms.
Aluminum frames are widely used in our country Great variety is offered and you can choose aluminum systems that are the best suit for your house or your workplace based on the dimensions of the openings and the type of those. The quality aluminum systems that our company uses provide insulation from air and moisture / rain, heat and sound insulation, while being resistant and ecologically. Alongside today their aesthetics have improved significantly.
If however you prefer wood, our company will place wooden frames at your construction, which have significantly improved thanks to modern technology and do not require the tedious process of maintenance as the older wooden frames. They are also durable, watertight, and of course ecological. You can choose wooden frames from pine, oak, chestnut, pine or teak and other tropical woods. The material used has a direct impact on the price.
Finally PVC, plastic frames, is also an option. Their advantages are absolute impermeability and resistance to fire. They are cheaper and withstand many years without much maintenance. They equally insulate from moisture, rain and heat / cold and sound while they are also recyclable. We should however note the possible alteration caused by temperature fluctuations and UV rays.
With the help of our qualified engineers you will select the type of frame that best suits your own construction, taking into account all the special circumstances mentioned above. The frames that you choose can be opening or sliding. The windows that offer great opening require a lot space but can also be recycled. The sliding frames open in parallel to the wall of the frame and may be recessed within the walls or superposed on the outer wall. They require less space than the opening type.
Each frame includes frame, leaves (sliding, opening, etc.), glass (usually double) and various accessories for mounting and attachment.
Our company guarantees the right guidance for the selection of appropriate and quality frames and a flawless installation.