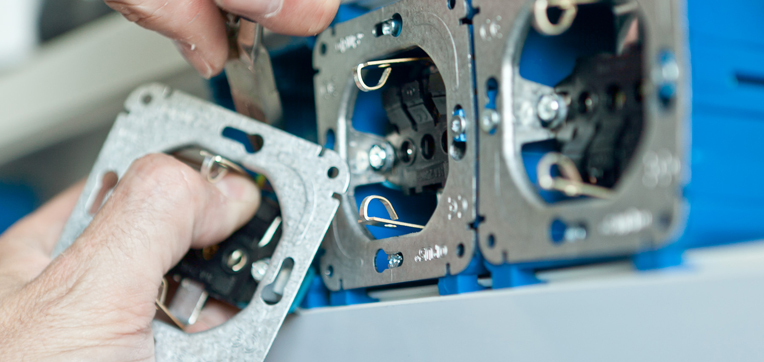 Welcome to Poupalou Bros Co.!
Our company was founded in 1996. Having the required experience of 20 years in electrical installations and after hundreds of projects we have great ease completing successfully any project (buildings, apartment buildings, large projects). Specifically we are able to take the most difficult project concerning electrical installations.
Overall, we have assumed electromechanical installation of over 400 private houses, 200 multifamily building and dozens of shops, factories and industrial areas, office buildings and warehouses.
Electrical installations
Very briefly below, are the reasons why you should prefer the Poupalou Bros Co.:
We have the experience and expertise of 20 years, and we are able to perform any electrical installation regardless of size and difficulty.
We apply in-tube electrical installations under a leading method of milling and high-quality building materials, which makes our workshop currently the best in Greece.
We are experienced and licensed craftsmen but also informed and we upgrade our knowledge constantly, adapting the new technology.
We have competent staff, well trained electricians and experienced technicians.
We have all the necessary equipment and specialized tools of the latest technology which we continually upgrade.
We have established our business base in Athens with specialized secretarial staff to support our customers.
We know and apply all the electrical engineering safety regulations.
We will be happy to perform your electrical installation and to meet you.