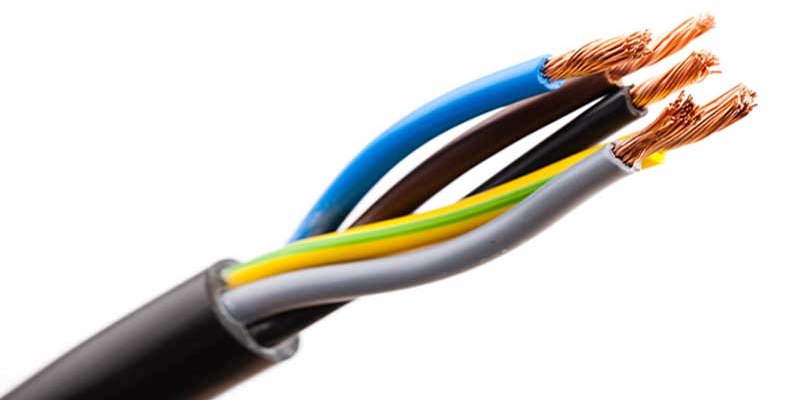 Quality tubing work.
The way our electricians carry out the work during the stage of tubing includes many innovations that do not increase total cost and can be used for advertising the quality of your construction to your customers.
When brickwork of the building is completed, we come to the site and in consultation with you we mark all the positions of the electrical installation (switches, sockets, electrical panels, telephone/television sockets, etc.) using a special Laser machine by HILTI which ensures that all the elements of the electrical installation will be in the same height.

In the subsequent tubing installation stage our electricians dig and place within the walls (usually brickwork) plastic tubes, spiral tubes, junction boxes, switch boxes and electrical panels, anticipating future changes.
We exclusively use plastic tubes from KOUVIDIS Company, which are more durable, tougher and more rigid than ordinary tubes.Additionally, these plastic tubes provide security, durability over time, resistance in high temperatures and mechanical stresses, accompanied by certificates of European and international organizations.
At this stage we use a special chasing machine, which ensures uninterrupted cutting of bricks and accurately traces routings. This is contrary to the common practice of brickwork digging using a pneumatic drill which causes irreparable damage to the brickwork due to excessive vibrations.
Our electricians make sure that all lines are always vertical and never oblique. In most cases they also try to dig all horizontal routings at the same height, close to the ceiling.Vertical routings are always dug at the exact position of sockets and not to their right or to their left, unless so requested.

Therefore, it will always be possible to pinpoint the exact location of junction boxes and tubing routing in general after the electrical installation has been completed.This way you avoid possible future damages to your electrical network.
Our electricians make sure that the building's bearing structure (columns, beams) is never tampered with and, if so required, they proceed only after approval from the engineer and the owner.
When tubing is complete we take lots of pictures of the whole electrical installation and proceed with its electronic filing.All relevant copies are held for life and are readily available for you or your customers.