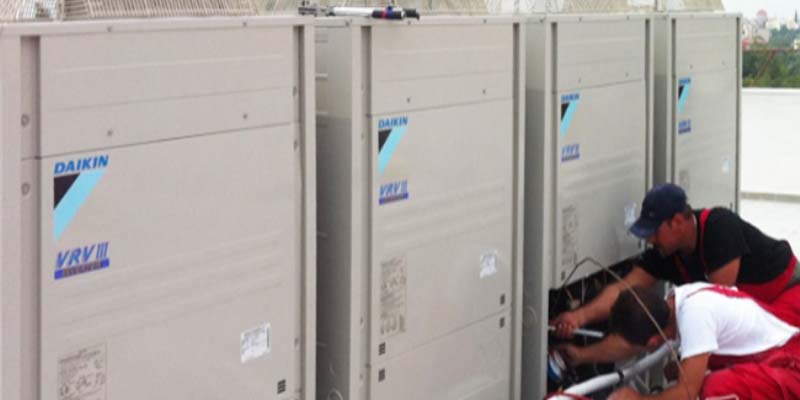 Get the best out of your air conditioning
The choice and installation of an air conditioning system is not on no account a simple and insignificant matter, especially in offices, where many individuals work and coexist.
Our company undertakes the study, procurement and construction of most air conditioning systems that will create excellent conditions both in cold and in hot days.
It is very important for every business to create a workplace in which users will feel pleasant and comfortable in order to be healthy, energetic and efficient.
NTUA Mechanical Engineer will prepare a study that will totally meet requirements and needs of both the space and the users.
Experienced and qualified staff will proceed with the installation in a coordinated way, using up to date equipment and right materials to deliver a sound, functional and efficient technical installation.
With great experience and expertise across the scope of electrical/mechanical installations our company, will advice you about applied automation, depending on your situation, to accomplish cooperation of the air conditioning installation with the rest electrical installations leading to cost savings and maximum efficiency.
Our company uses/utilizes materials and equipment only from well-known companies, which guarantee quality and reliability (DAIKIN, FUJITSU, Mitsubishi, PANASONIC etc). Combined with proper design and construction we will offer a complete solution that will significantly upgrade your workplace ensuring comfort, efficiency, easy maintenance and maximum energy savings.