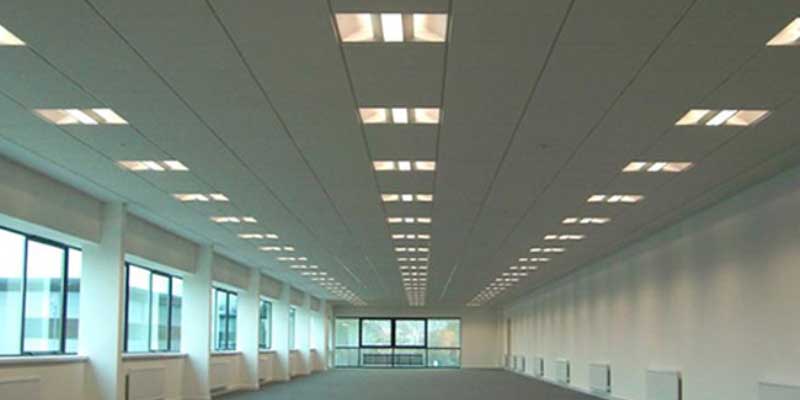 Control the lighting of your work space.
In times where technological advances are flying and competition constantly increases, many companies are trying to find ways to reduce costs and increase productivity in order to become more competitive and profitable.
Within this context of competitiveness and working long hours, the design and creation of a relaxing, friendly and well organized working environment becomes a key objective of those companies that acknowledge every detail when developing a business plan.
Psychology, mood and thus efficiency of an employee is significantly influenced by the working environment, which into great extend is determined from the existing lighting.
POUPALOS BROS Co. knows how important it is for a business to utilize all its assets. Our experienced staff will develop and implement a lighting study that will bring this result.
Constantly monitoring lighting market developments, we will help you choose the appropriate materials and equipment that we will harmoniously integrate in your space architecture offering maximum functional and aesthetic satisfaction to users.
Our technicians will also help you select the appropriate points to achieve correct and complete control of lighting according to the requirements and needs of both the space and users.
Our company will present solutions and proposals for choosing the right materials to receive a complete lighting system that will offer security, flexibility, functionality, comfort, low energy consumption and will finally lead to qualitative enhancement of working conditions in your office.