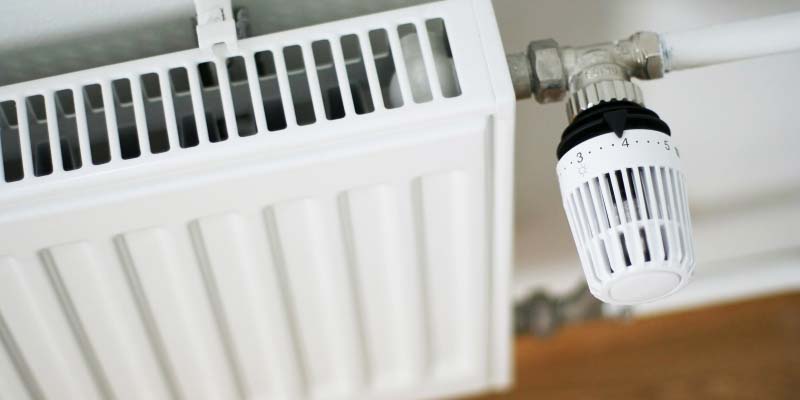 In an effort to save energy, heating represents a basic concern in a building's construction because there are many options not only for the general method to be followed, but also for the individual different technologies, materials, heating equipment, fuel and applied installation techniques.
Determining the right balance between construction costs, future operating costs and preferences of potential customers will significantly affect your building's market value.
Therefore, it is very important that the plumber who will carry out the installation has appropriate knowledge and expertise throughout a wide range of heating applications.
Compared to a common plumber our company holds a leading position in this field without increasing the prices.
After thorough examination of all aspects and details of your space, POUPALOS Bros Co. designs the heating study, moves on to implementation using appropriate tools and certified materials and makes all necessary arrangements, connections and automation to achieve optimal functionality and efficiency results.
In this section we will focus on the study and construction of your building's heating using the single-pipe system combined with conventional panel radiators, usually chosen as one of the best solutions in relation to the installation cost.
Organised crew of experienced plumbers will carry out the study designed for the requirements of your home using top quality materials and suitable tools to deliver a heating installation that will provide high performance, low power consumption, ease of use and ease of maintenance.
The central vertical heating column is put in a way that serves the system's functionality and at the same time doesn't affect the building's aesthetics. For its construction we use top quality copper pipes, which start their route from the boiler, connect to all heating panels, reaching the most remote point of the house or end up at the roof to connect to solar water-heaters.
Using copper pipes or Cross Linked Polyethylene pipes from REHAU Company, our plumbers proceed with the installation of the heating panels and the internal pipe network that supplies the radiators.
Our company recommends the use of Cross Linked Polyethylene pipes from REHAU Company because:
They are corrosion free
Their toughness and flexibility offer safety and don't fold like copper pipes.
Their overall ease of installation ensures speed of installation.
All pipes coming out from the wall waiting to be connected to the radiators, remain stable when curved, facilitating the installation process.
Their competitive price is not affected by fluctuations in the prices of copper and oil.
All joints are carried out using a special tool and fittings leaving no margin for error and avoiding soldering.
Regardless of the type of pipe we use, we make sure that all pipes planned to connect to the radiators come out from the wall rather than the floor for aesthetic superiority and cleaning easiness.
When we use copper pipes, a special tool is used to avoid creasing or narrowing of the pipe coming out from the wall.
We place a separate panel on each level to achieve autonomy, while each radiator can be isolated for maintenance without affecting the rest of the network.
To achieve greater autonomy in each level we also place solenoid valves controlled by thermostats. When the heating network is completed, we run tests to check resistance and tightness using a special water press to apply appropriate pressure to the network.
As we move towards the completion of the heating network, installation our plumbers connect the boiler, set carefully all radiators and run all necessary tests, so the system is ready for operation.
It is important to know that there are many alternative heating methods different from the conventional ones consisting of a boiler, heating oil burner, circulator, network of pipes, chimney stack, radiators and oil tank. A burner can also operate using natural gas, LPG or other power sources. Furthermore, you can install underfloor heating, a heating system with compensation, the Daikin Altherma heating system etc.
Our company can apply all up to date installation techniques, fully supports the heating systems aforementioned and can suggest optimal, cost-effective solutions tailored to your customers needs.
You will find more details in the following links: